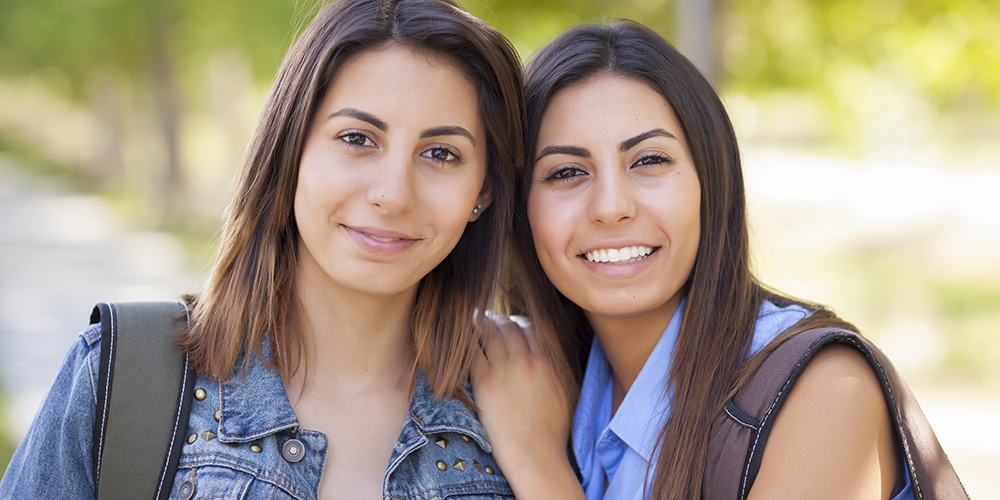 Growing up, I knew I was adopted, but I didn't know that I had biological siblings. A few years ago, I started to question my parents about my biological family. I found out that I had two biological sisters and some brothers. I decided I would try to find them and meet them.
I found them on Facebook and it turns out they were trying to find me as well. A few days after Christmas, in the year 2016, we decided to meet up for lunch. My older sister, Tiffany, decided to pick me up at my house, and then we proceeded to meet up with Kristi.
I was nervous to get in the car with my sister whom I had never met before. We met up at Cicis Pizza in Springfield. We spent a good hour or two just talking. We decided to go to the mall to walk around for a while. We stopped by Bath and Body Works, and we bought ourselves a giant cookie to eat.
We spent a good few hours together, and I can definitely see that we are all different. We don't look like each other, nor do we act like each other. I came with the expectation that I would look like my siblings and have the same personality. I'm thankful that I got to meet them. We stay in contact with each other through Facebook and text messaging.
By staying in contact with my siblings, I have the opportunity to learn more about my biological family. For instance, I learned that both of my sisters have a genetic condition, so I decided to get tested for it. Thankfully, I don't have it, but I am glad I found out so I could get tested. I recently contacted my biological mother, and she messaged me back saying that I can meet her sometime when I am ready. I am nervous about this, but I think it will be nice to finally meet her. I want her to see how I turned out. I want her to know that I am okay.
It is important to meet your biological family because you should know who they are. It's also important for medical reasons because you can find out if your family has any health issues that could affect you later in life. Reunification may not always be possible, but it doesn't hurt to try.
If you're interested in a reunion, you may wish to have a little help. Click here to see how Adoption Detectives may be able to help you in your search. Or check out this eCourse to help you get started on your own adoption reunion.