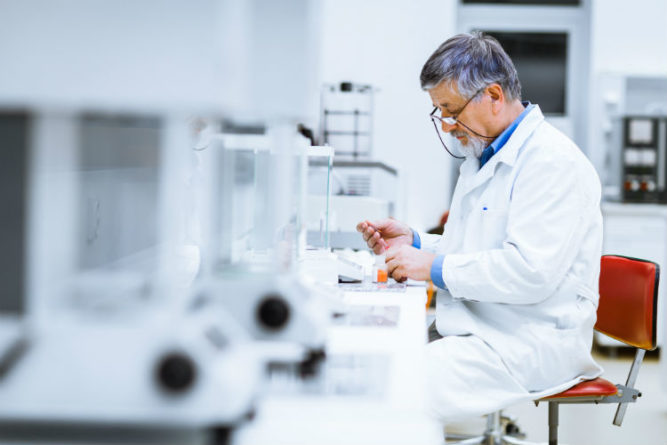 One of the biggest struggles that adoptees experience is the lack of known history prior to their adoption.
Many don't know who their birth parents are, let alone what their familial genetic makeup is. Are they genetically predisposed to certain diseases? Are they carriers of others? Do they have brothers and sisters or even parents who are out there searching for them?
It used to be that adoptees had to depend on records being unsealed (in the case of closed US adoptions) or just plain good luck (in the case of oversea adoptions) to learn anything about their family trees.
The invention of the at-home DNA testing kits has changed all of that forever.
Now with just a swab of your cheek or a quick spit into a tube, and you're mere weeks away from knowing your genetic makeup or even connecting with relatives you didn't even know you had. But of all of the different testing kits out there, which ones are best options for adoptees?
The short answer is that it depends on what answers you're looking to find. Here are the top four DNA testing kits on the market and what each one will do for you.
AncestryDNA
With over six million people in its database, AncestryDNA is one of the larger and more diverse databases available. They are all about genealogy and connecting you with family members who are also searching for relatives. Their kits cost $79, and results take eight weeks to get. For that price you get a family history and a complete report on your ethnic background. There are no health insights with this test, so this is not the kit for you if you're looking to find out anything about your health history. AncestryDNA allows you to import a family tree which means you can pair information learned through other kits and combine it with AncestryDNA's information to create an even clearer picture of your genetic makeup.
FamilyTreeDNA
As its name says, FamilyTreeDNA is focused completely on connecting you with living relatives. Like AncestryDNA, this is not the site for you if you're looking to learn about your genetic makeup for health purposes. This site is all about putting you together with your closest living relatives. There are different levels of testing; the more complicated and detailed the testing, the more expensive the test. Costs range from $59 for the most basic test to $442 for a full workup. FamilyTreeDNA allows you to transfer your DNA information from other sites as well.
23andMe
This is one of the more widely-known kits available today. 23andMe has two different types of kits from which to choose. The one that's focused on your health is $99, and the one that will give you results regarding your ancestry is $149. With the ancestry kit, you can opt in to their Relative Finder service to connect with family members and see who shares your DNA, but that is an optional feature. 
MyHeritage
As the name implies, this is another site that is totally focused on building your family tree and finding people who are related to you. With 93 million users worldwide, they are building a huge database of people to connect with one another. With a four-week turnaround for results, it's got one of the quicker response times in an industry that often takes eight weeks or longer to get your results to you. The kits are regularly priced at $99 but you can often find them on sale for $59. As with other sites, you can import your family tree into MyHeritage too.
How do adoptees pick the one that's right for them? They should start by asking themselves what they hope to achieve by having genetic tests done. Whether it's for health, familial connections, or a combination of both, answering that question will help you make the right choice.
Finally, here's a tip if you're an adoptee trying to trace your family tree and connect with ancestors from your birth family. Your best bet is choose a kit that gives you a comprehensive genetic familial history and also allows you to export your DNA to other sites. With so many choices, you never know where your relatives might be having their own DNA tested. It only makes sense that the more places you have your DNA stored, the more likely you are to connect with someone who might be looking for you.
Are you an adoptee hoping to find your birth family? Check out this online course featuring adoption reunion professionals, including a genealogist to help you with your DNA results.